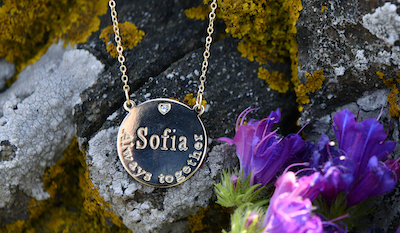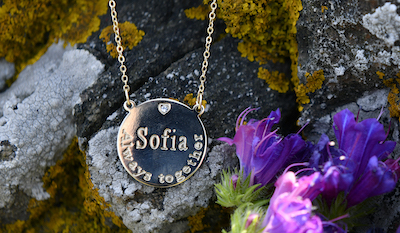 Title: Engraving Jewelry – The Complete Guide to Choosing a High-Quality and Beautiful Piece of Jewelry
Engraving jewelry is a tradition that goes back centuries, enabling individuals to personalize their adornments with messages, symbols, or intricate designs. The process breathes new life into a piece, making it more personal, sentimental, and unique. This guide aims to assist you in selecting a high-quality, beautiful piece of jewelry for engraving that will stand the test of time.
When choosing a piece of jewelry to engrave, quality should be your paramount concern. Pieces made from durable materials such as gold, sterling silver, and stainless steel are ideal for engraving. These metals are robust and will endure the engraving process without deforming, ensuring your message remains clear and legible for years to come.
In terms of aesthetics, consider a piece with a flat, wide surface area. This provides ample space for your engraving, ensuring the inscription is not only visible but also becomes an integral part of the jewelry's overall design. Rings, pendants, lockets, or bangles are all excellent choices for engraving.
One crucial aspect that often goes overlooked is the jewelry's design. A piece with a minimalist design is usually the best choice as it allows the engraving to take center stage. An overly complicated piece might detract from the engraving and make it less legible.
When it comes to the actual engraving, the options are almost limitless. You could opt for a significant date, a meaningful quote, or even the coordinates of a cherished location. If you're more artistically inclined, consider a simple image or symbol. What's important is that the engraving holds significance to you or the person you're gifting it to.
Remember, the quality of engraving also depends heavily on the skill and experience of the artisan performing the task. The engraver should have a steady hand, an eye for detail, and a deep understanding of the craft. Research local jewelers or engraving services and make sure to check their previous work and customer reviews.
Cost is another factor to consider when choosing a piece for engraving. The cost of engraving varies depending on the complexity of the design and the time it takes to complete. It's worth investing in a professional service to ensure the longevity and quality of the engraving.
Lastly, bear in mind the wear and care of the engraved piece. Regular cleaning is necessary to maintain its shine and prevent any build-up that may obscure the engraving. However, be gentle and avoid abrasive cleaners that could potentially harm the engraving.
Engraving jewelry turns a simple piece into a personalized memento, adding depth and significance to your jewelry collection. Whether you're commemorating a special occasion, expressing love, or carrying a reminder of a beloved person or place, an engraved piece of jewelry is a timeless treasure.
Choosing a high-quality piece for engraving can seem challenging, but with the right considerations about the type of jewelry, the material, design, and engraving details, you can have a beautiful, durable piece that resonates deeply with you or your loved ones.